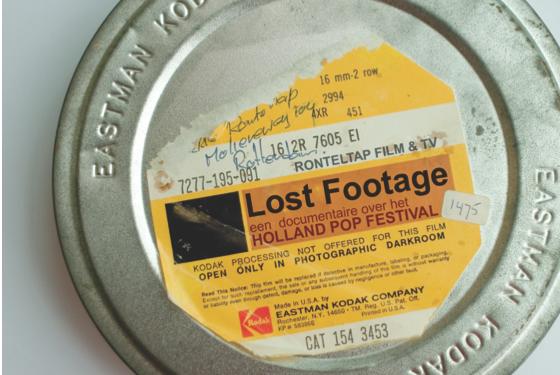 Lost Footage
Friday 26, Saturday 27 and Sunday 28 of June - Holland Popfestival 1970
The Holland Popfestival was not only important for those who attended the festival at that time, but it also took a special place in the Dutch history. From 1967, there had been a number of pop festivals in the Netherlands with exciting names like "Flights to Lowlands Paradise" and "Hai in the Rai". But in June 1970 the Netherlands had its own Woodstock, organized in the Forest of Kralingen. The Holland Popfestival was even called as the enhanced version of Woodstock.
In 1970, the directors George Sluizer and Jason Pohland made a film about "the Holland Popfestival", the European answer to Woodstock. This film, "Stamping Ground", gave a picture of the bands that performed there, including Santana, The Byrds, Pink Floyd, Jefferson Airplane, and more. The "crème de la crème"of the national and international music scene was present in Rotterdam that year.
.The expectations of the international release of the film were high. "Stamping Ground" finally came out without the interferences that the director George Sluizer primarly created and with the choices which Jason Pohland and the editor Roger Spottiswoode made under the pressure of their distributor who wanted to release the film as soon as possible while people still gathered. Per example, it was decided that the promotion of the film "Sky over Holland" from John Fernhout would be remodelled in a big part of the movie. The film had been considered as an international feature, so everybody could see from which country comes this fantastic festival. How canals and windmills have slipped into the Holland Popfestival film is a mystery. Promotion of the Netherlands? Or not enough picture material? Or worse : perhaps the essential images had already vanished.
"Lost Footage" is a quest for the residual material of the film "Stamping Ground", and along with the ideals of the sixties.

© ferri ronteltap