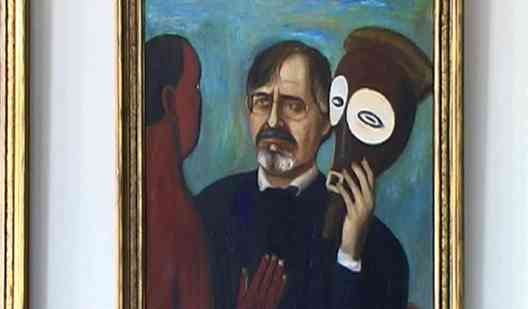 "Creator of Geluk" follows the portrait of Hans Becker, a real Dutchman, as Chairman of the Board of Directors, Associate Professor, Humanist, realist and epicurean.
Roll up your sleeves and just do it. Hans Becker grew up in the post-war years of hard work and reconstruction a period where,the mentalities were full with a remarkable open mindedness.
He works with his extended family for an organization where he lives, works, sleeps and make love. As a modern circus director, he creates a world full of theatrical means a home for all, a multicultural society which go across all social layers. Where fun and happiness to stand and to gather together remains a necessicity.
Duration 55 min digibeta © Ronteltap TV movie 2008
Produced and Directed by Ferri Ronteltap
Creator van Geluk
een film van: Ferri Ronteltap i.s.m. / Carolien Nijhuis | Concept Regie & montage : Ferri Ronteltap | Geluid: Keess van der Knaap
Met speciale dank aan: Hans Becker, mevrouw en meneer Becker, Brahim Bourzik, Jet Bussemaker, Arthuro Corral, Rob van Damme, Kees Engelbrecht, Ben Elzas, Corrie Feenstra, Ali Gulec, Adre Jager, Arie Kars, Gijs van Kempen, Arie van der Krogt, De Heer Koole, Paul Labrujere, Peter de Lange, Cees Langeveld, John Lapoorte, Wil Markesteijn, DJ Miss Monica, Mohammed, Dick Pettinga, Raily, Topsy Ros, Constant van Schelven, Cees van Wijk, Xander de Wit en Ruben Cornett (Humanitas tv), Bert Westendorp, De heer Verbeek, Wim Vleugels, Prof. J. Zuidema,
Met dank aan: Medewerkers & Bewoners: Humanitas, Universiteit voor Humanistiek, Jacques van Heijningen, Bert Westendorp, Hans Simons, Stichting Artel
Produced by Ronteltap Film & TV (c) 2008